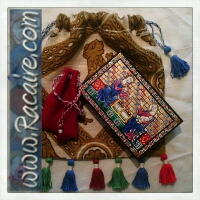 I know, when it comes to hand sewing, there are some parts that can be rather tricky to sew. Like the pouch corners at the bottom of your pouch. But there is really no need for despair. I have some hand sewing tricks concerning this section for you.
Todays motto is: "Hand sewing the corners" 🙂
I will show you how you can master the corners of your pouch rather easily.
…and how you can make nice pointy pouch corners for your own pouch, like shown on the picture underneath: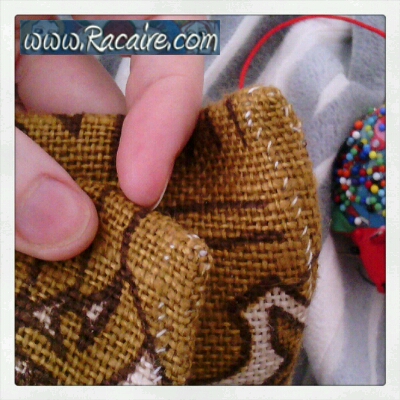 And now to the first hint concerning the second step of our second "Craft with Racaire" project: "hand sewing the corners" of our fast and easy pouch. 😀
…I am sorry, but this content is restricted to users with Premium membership.
I hope you enjoyed my tips and tricks concerning "sewing the corners" of your pouch today. More hints for your hand sewing will follow soon. 🙂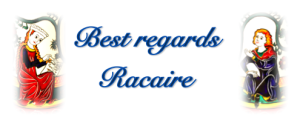 You can find all postings about this project in the category:
Craft with Racaire – #2 fast & easy pouch
Short overview of the postings till now:
Step 1) Fast and easy pouch tutorial & how to work with "rapports"
This posting explains how to calculate the needed fabric for the easy pouch tutorial. I also added some extra information: "how to work with rapports" (repeating patterns).
Step 1.1) Hand sewing stitches: Running Stitch…
This posting is an in-depth description of the first and most basic hand-sewing stitch you will need for this tutorial – the Running Stitch.
Step 1.2) Hand sewing stitches: Back Stitch (and Stem Stitch)…
Another in-depth description of another basic and helpful hand-sewing stitch you will need for this technique – the Running Stitch.
Step 2) Hand sewing the sides
Here you can find a detailed step-by-step photo tutorial about how I hand sew the sides of the "fast and easy pouch". It includes all important basic steps for this process including the pinning, how to start with the sewing, how to secure your thread from slipping,…