It's time again to show you another awesome patch I got for my wedding cloak project!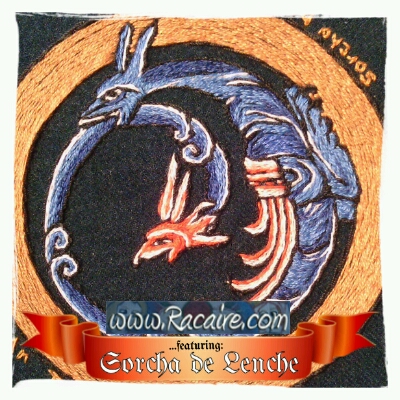 I proudly present to you this beautiful embroidered patch for my 12th century wedding cloak project by courtesy of lady Sorcha de Lenche.
It was hand embroidered by the lovely and very talented lady Sorcha de Lenche. Who is not only a very talented artisan but also a very kind and nice lady. She sent this beautiful hand embroidered wedding cloak patch from the SCA Barony Montengarde situated in the Principality of Avacal, a part of the mighty SCA Kingdom of An Tir. 😀
About the artisan:
Thank you very much Sorcha! 
…and heartily greetings to the Barony Montengarde in Avacal!
…I am sorry, but the following content is restricted to logged in members of my blog.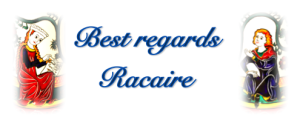 PS: You can find more about this fun & wedding cloak project here: