And again I got another beautiful embroidered patch for my wedding cloak project!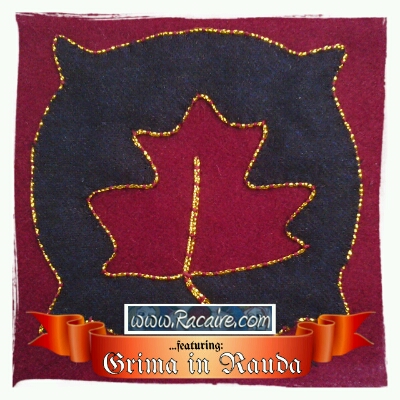 This time I present to you a beautiful hand embroidered patch for my 12th century wedding cloak project by courtesy of lady Grima in Rauda.
This patch was hand embroidered by the talented lady Grima in Rauda. She sent this beautiful hand embroidered patch from the SCA Barony Styringheim situated in the Principality of Nordmark, a part of the beautiful SCA Kingdom of Drachenwald.