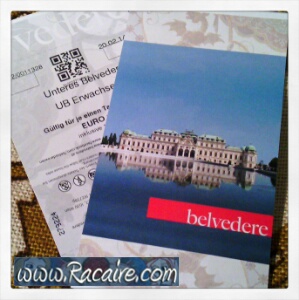 I finally made it to the exhibition
"Der Meister von Schloss Lichtenstein und seine Zeit"
In English: The Master of Lichtenstein Castle and his time.
The "Belvedere"  started this exhibition at the 08th of November last year and this weekend, at the 23rd of February, this exhibition will close its doors again. I am so glad that I managed to get there and see the exhibition shortly before it ends again.