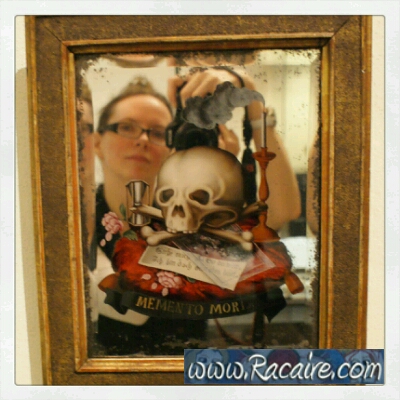 At the moment I am working at the next posting for the current Craft with Racaire project – the "fast & easy pouch tutorial". I will post it soon but it's not finished yet… 😀
Therefore I decided to tell you more about my newest project and to show you some sneak peeks of it – of my new:
12th century embroidery project
"Saint Michael and the Dragon"
During my Mission "Medieval Berlin" I saw a beautiful embroidered wallhanging from the 12th century on display in one of the museums. This period wallhanging inspired me to try a "new" medieval embroidery technique.
But first things first – here are the first photos of my new medieval embroidery project – enjoy! 😀
Continue reading →