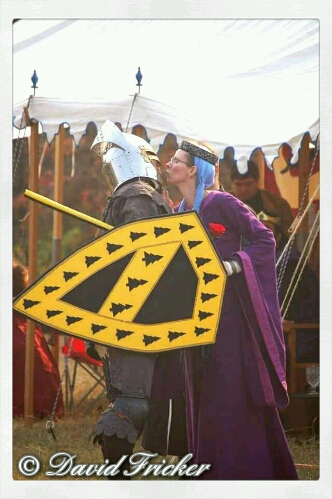 Wow! Wow! Wow! Wow! Wow!
My husband was asked to join the order of the chivalry during court at War college in Alabama! 😀
It already happened more than a week ago but – gosch – this awesome news still seems so amazing and unreal to me. Like it is just too good to be true. And being the natural skeptic that I am, I might actually not believe it until it really happens… We will see… And… Omg! Omg! Omg!
Well, sure, I hoped that this day would come eventually but when it finally happened, it completely blindsided me. I can not even imagine how surprised and excited my sweetheart was… And the way I got to know about it was quite funny and has a good potential to become one of the funny stories told around fire pits during SCA events….
Continue reading →