Medieval embroidery techniques & more
for my Premium members
I think that everyone who already searched through the internet for "medieval embroidery techniques" knows how difficult it is to find good and detailed information. Good tutorials and in-depth information about medieval embroidery stitches and medieval embroidery techniques are rare, rather difficult to find and scattered all over the internet if at all available.
Already many years ago I thought that it would be nice to have a comprehensive collection of medieval embroidery stitches and techniques. …and now I decided to make this little dream come true and actually started with putting together one.
The final decision to start this collection of medieval embroidery techniques was rather easy. While I was working at my new and very detailed project tutorials – "needle roll" & "fast and easy pouch" – I wrote some very detailed postings of very basic embroidery stitches like Running Stitch, Stem Stitch,.. and other in-depth postings. After working that many hours at my postings I thought it would be a shame to see them vanish in the depth of my blog archive. Therefore I decided to start collecting my in-depths posting as well as helpful links I know, my technical drawings of the stitches, museum pictures of extant pieces I found on display in museums, other interesting postings,… Well, that's how my collection of medieval embroidery stitches and of medieval hand sewing stitches started and it is growing since then.
A short list of already available pages & collections for my Premium members: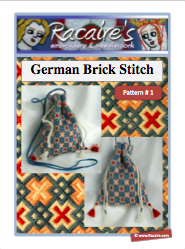 First my collection of medieval hand embroidery and hand sewing techniques including helpful links, postings, sources,… :
…and pages with in-depth details about medieval embroidery techniques & free patterns  for my Premium members:
I also started with a 12th century page. The main purpose of this page was primarily to collect the information about my recent 12th century project but soon I also added other links and information. This page already includes some very detailed museum photos, interesting links and further information which I found useful. Other pages for later centuries will follow… 🙂
…more techniques and stitches will be added continuously.
Next planned sections (including technique tutorials):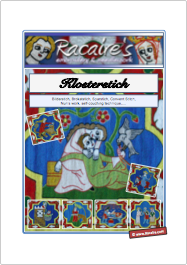 – KLOSTERSTICH
– REFILSAUM 
I already prepared two technical tutorials for Klosterstich and Refilsaum embroidery.
I will add this PDF tutorials and more in-depth information as soon as I start with a Klosterstich and Refilsaum embroidery project.