… and even more nailbinding for you today – a nailbinded and embroidered headband!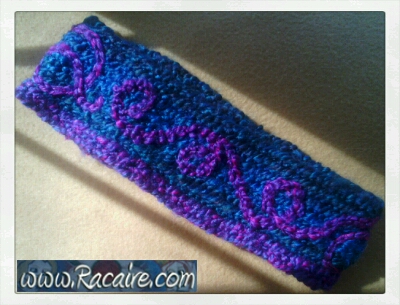 Before I started working at the nailbinded cap, about which I posted yesterday, I finished this nailbinded headband with embroidery which you can see at the picture above.
A headband like this is a great finger exercise.