Welcome to my revisited, updated and expanded posting about how I made my very own basic sewing pattern for my beloved medieval stockings. It took me several days to put this posting / tutorial together but when I took a second look at this posting I set higher goals for myself for the final posting.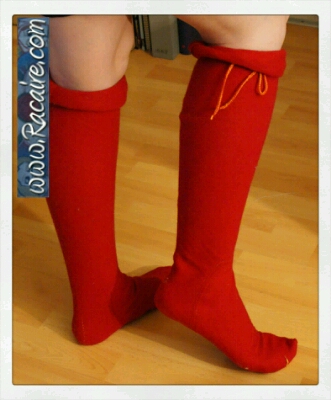 My first major goal was to make sure to cover every single step of the fitting process and to add as many useful descriptions and additional information as possible. My second major goal was to make sure that everyone who is following my detailed instructions in this posting is able to make his/her own basic pattern for fitted medieval stockings.
Well, I don't want to praise myself but I think I can say that I did a really great job and hit my target goals – but please decide yourself. The posting got very long and I hope that everyone of you, who wants to fit their first own 14th century inspired medieval stockings, will find the helpful information in the following posting you are looking for.