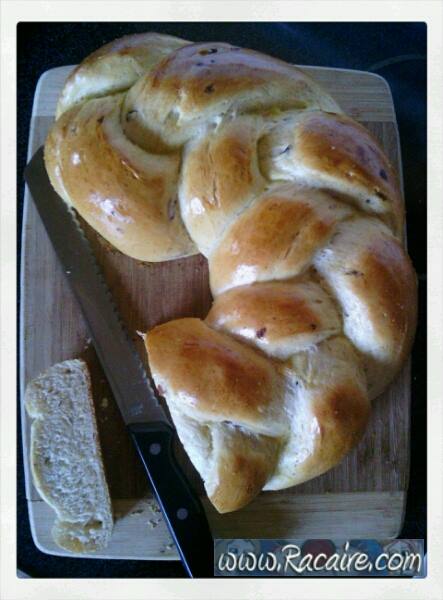 As some of you might already know, I not only love to work at embroidery or calligraphy, I also enjoy cooking tremendously. It pleases me to try out new delicious recipes like this German Hefezopf recipe.

Though my blog has never been a food blog, I already posted several of my favorite cooking recipes during the last years. As people continue to ask me about my recipes whenever I post pictures of my freshly cooked food on facebook, you might see more postings about my favorite recipes in the future…

And well, I recently posted some pictures of a German Hefezopf, my latest "cooking project", on my facebook page. I was very astonished by the attention the pictures raised and how many asked for the Hefezopf recipe which I used. The bread was indeed very yummy and I guess that the pictures look mouth-watering. Therefore I promised to translate the Hefezopf recipe as soon as possible and to share it with you. And here we are, I proudly present the translated Hefezopf recipe to you. I hope that you will enjoy your Hefezopf as much as I did.