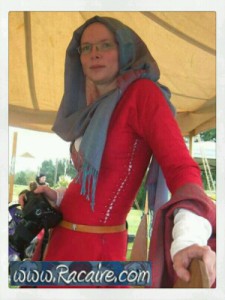 I enjoyed the recent weekend at the SCA event Meridian Grand Tournament tremendously but it feels great to be back home again.

It took some time – several loads of laundry as well as many things which had to be put back to their "between-event-places" – but finally I feel like I am back home again.
I brought many photos with me from the Meridian Grand Tournament. However, I decided to start my very first posting after this beautiful event with a small surprise and novelty for you – with something I haven't done before. Yes, I just uploaded my very first short video on youtube!