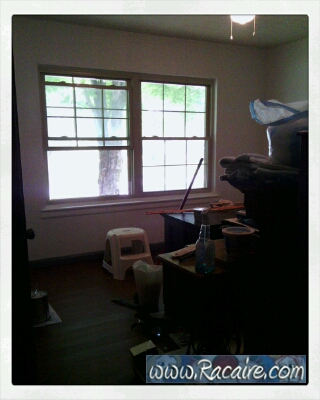 *woohoooo* I am so excited!
I just managed to finish the major part of the planned "renovation work" at my new and also very first sewing and crafting room.

I am really very excited and happy about my renovation progress. The walls are painted white now and I just finished putting in the last part of the new flooring. I even managed to paint the baseboard and the visible parts of the door frame.