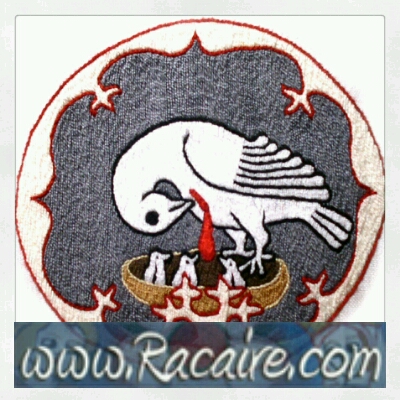 During the last days I was searching for a new medieval pelican inspiration for my current embroidery project. Well, what shall I say – finding a new inspiration is often difficult enough but if you are looking for something special, it can appear to be even more challenging.
Fully aware of this fact, I gathered my favorite books about embroidery around me, sat down and went through my books in order to find a new medieval pelican inspiration for my current 14th century hood project for my friends pelican elevation.
For quite some time it looked like my research effort wouldn't bear any fruit. But I was very determined to find some new medieval pelican sources for my current project as well as for future projects. I admit it – I was also quite certain that there are several pictures of medieval pelicans in my books as I remembered that I have seen them on earlier occassions. This certainty helped me to carry on with my search. I knew they were there – I just needed to discover and re-discover them!
Well, as constant dripping wears away the stone, my effort finally proved to be successful! I found some pretty nice examples of embroidered medieval pelicans and didn't forget to take pictures of them as well as to secure the book source for further evidence and research…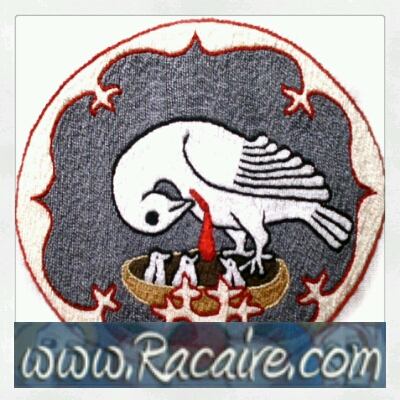 …I even found a color version of my most favorite medieval pelican inspiration till now – the inspiration for the Pelican badge you can see above. To understand my excitement in this case you must know that the majority of the embroidery pictures in my most precious books about embroidery are just in black and white.
As I understand it, the technique of printing color pictures was quite expensive and technically demanding when this books came in print and would have made the books extraordinary expensive. Furthermore I also believe that in some cases a color picture might not even had been available for print.
It is also quite possible that due to the two major wars in Europe the possibility to get any new pictures of some of the precious textiles was lost forever as they fell prey to flames and other war induced hazards… Therefore it is always a great feeling for me when I can get hold on a good color picture of a medieval embroidery I know and cherish.
And now lets get to the medieval pelicans I found so far and where I found them – enjoy the first part of my medieval pelican research! 😀
…I am sorry, but the following content is restricted to logged in members of my blog.
Well, I hope you enjoyed the first part of the medieval pelican inspiration I found and I have several more books with inspiration for you… To be continued… 😀