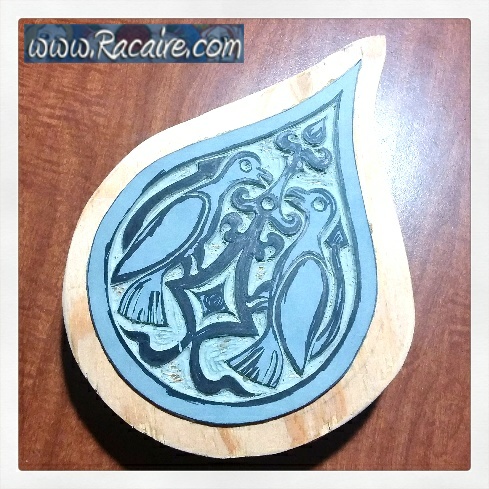 Well, it seems like the creative powers are still flowing as cutting my second romanesque inspired teardrop stamp for my new 12th/13th century block printing project didn't take very long. 🙂
Like the first "teardrop stamp with Arabic letters", this second "teardrop stamp with birds" was also inspired by an extant printed fabric from the Romanesque era. Actually this two stamps are inspired by the printed pattern on just one piece of fabric from the 12th/13th century. And now, that I made this second stamp, I am finally able to reproduce the extant pattern which inspired me. Btw. you can read more about my first teardrop stamp (with the Arabic letters) here: First 12th/13th century inspired block printing stamp finished! – Romanesque teardrop stamp .1
I am normally not a big fan of birds but I found the simple beauty of the overall pattern quite appealing. And now that the stamp is cut I can't wait to try it out: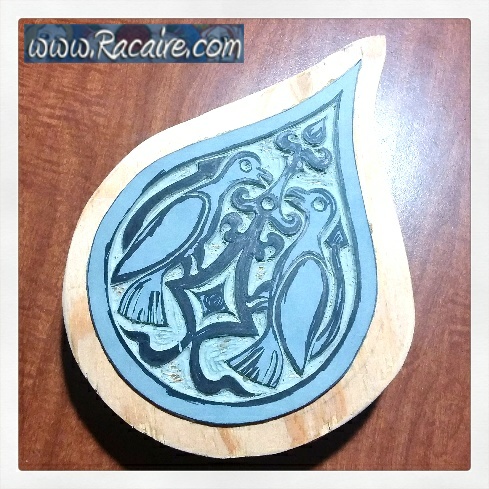 But well, this is not the only picture which I have for you today – enjoy! 😀
…I am sorry, but the following content is restricted to logged in members of my blog.
I hope you enjoyed todays posting and stay tuned – I am already working on my third romanesque teardrop stamp… 😀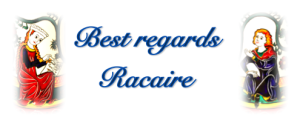 More about this project: Romanesque Teardrop Stamp