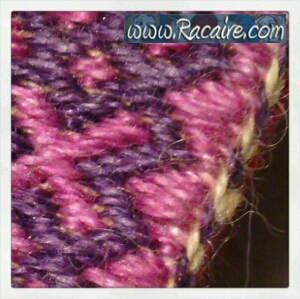 Ok, first we started with some embroidery and embroidered a nice "stripe" of fabric using a medieval embroidery technique – "German Brick Stitch" for our very first "Craft with Racaire" project – a small embroidered needle-roll.
…and yesterday I showed you in my detailed photo tutorial how to assemble the needle-roll.
Today I put together another very detailed photo tutorial for you. In this photo tutorial I will show you a nice medieval (or like some people like to call it: "period") technique for the seam treatment at the borders.
"Medieval finishing technique for borders"
…I am sorry, but this content (photos and text) is restricted to logged in members of my blog.
…and finally, the detailed photo tutorial of my border treatment you were waiting for:
Warning! Prepare for many detailed step-by-step photos after this point.
And now we are really finished with the medieval finishing technique for the border – what you can do with the rest of your thread to secure the several layers of your padding and how to make a flower with the lazy daisy stitch – I will solve this mysteries in the next posting.