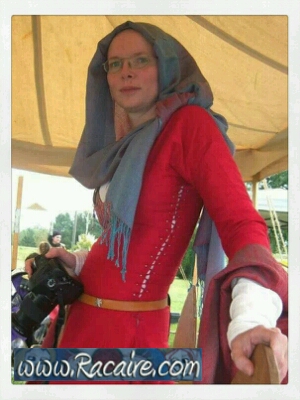 Well, like always I am very busy working at projects but I thought it would be good to post a short update here instead of just leaving a brief comment on my facebook page.
I am sewing like crazy at the moment, as one of my favorite SCA events – Gulf Wars – is coming up soon, to make sure that I have enough to wear for the whole event. And I am very glad to say that I am one step closer to this goal as I already managed to finish one simple new white underdress with trapunto cuffs and neckline.
Not only that, I took several pictures of how I fitted the sleeves for this underdress. Furthermore I also took a lot of pictures of how I did my Trapunto cuffs and neckline because I tried a more simple technique this time.