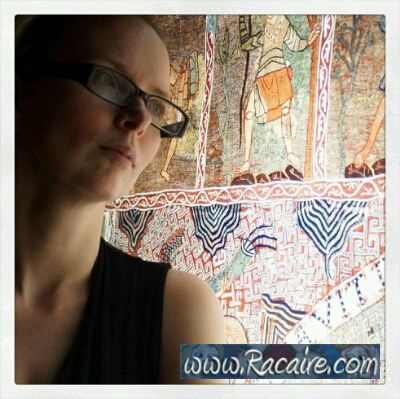 After receiving a question from a good friend about books concerning 13th century embroidery and having some fun searching for academic papers related to embroidery, it seems like it is time again to share some interesting medieval embroidery related links with you. 🙂
First I would like to share a link which should be well known by now but just in case you are not aware of it yet – here it is again, my most favorite website about medieval embroidery:
Historical Needlework Resources
(http://medieval.webcon.net.au)

This website is actually pretty old compared to many other websites but it is still one of the best ones when it comes to sources and pictures of medieval embroidery. It was a very helpful resource when I first started looking into medieval embroidery, which was about 12 years ago, and it is still a website I love to recommend when someone asks for period sources.
However, this website and some of its links started to fade away already some years ago – links change, websites vanish and therefore many of the links on this website are already broken. Nevertheless, I still recommend a visit to the site and if you find something that interests or inspires you, please download the content as long as some of the links are still working…
Continue reading →