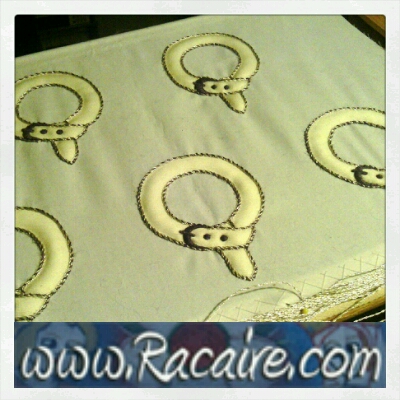 Yesterday I showed you my first work steps concerning the embroidered knight belt patches for the 14th century hood for my friends Pelican elevation at the Meridian Grand Tournament.
And today I was quite busy again and therefore already have the second posting ready for you, which is showing the next steps of the creation process for the embroidered knight belt patches.
And now let's take a look at the next work steps or how I added a little bit more "3D effect" to the otherwise rather flat appliquéd knight belts – enjoy! 😀 
…I am sorry, but the following content is restricted to logged in members of my blog.
I hope you also enjoyed the second posting about the process of how I created the embroidered knight belt patches. I still have some more pictures left which show how I made the embroidered belt buckle and I will try to post them as soon as possible. 😀