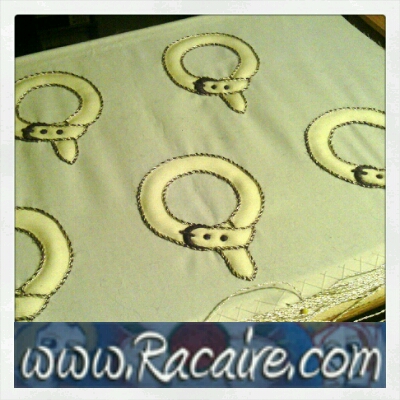 I hope you enjoyed yesterdays short calligraphy sidestep as I am now moving on to the next step of the embroidery for the 14th century XL hood project for my friends Pelican elevation at the Meridian Grand Tournament:
How I created the
embroidered knight belt patches
Though the embroidered knight belts might look rather simple, as you can see them at the picture on the left, they still demanded a lot of thought, time and stitches. But well, you know, I like challenges and this combined Order of the Chivalry and Pelican patches were definitely a very interesting personal challenge for me as I normally rarely do appliqué embroidery.

I admit it – I actually hesitated to start this part of the project for a quite long time before I decided to finally give it a try. But I was already short of time for the final embroidery part and therefore had to make a final decision and start the embroidery without any further delay. I definitely wanted to deliver the hood in time – at any cost.
Though I already had a quite detailed idea about the embroidery itself on my mind, I was not really sure if it would work out the way I pictured it. But sometimes, when you are running out of time, you just have to give it a try and face every problem which might appear along the way…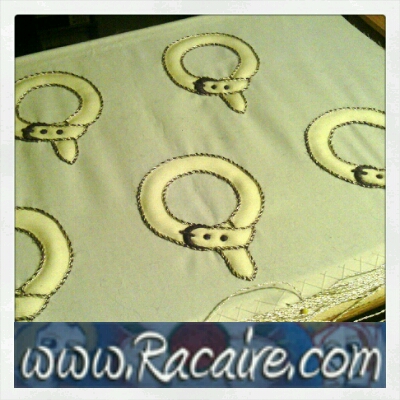 And now let's take a look at the first steps on my way to finish the embroidered knight belts – enjoy! 😀
…I am sorry, but the following content is restricted to logged in members of my blog.
I hope you enjoyed the first pictures about the process of how I created the embroidered knight belt patches – I still have several more pictures to post and to write about and will try to post part 2 of this posting as soon as possible. 😀