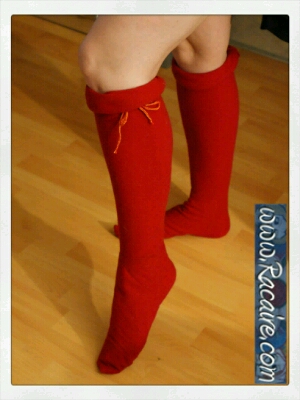 I was very surprised about the great response concerning my rather long and detailed posting of how I created "my very first fitted medieval stockings sewing pattern".
But on the other side I was also very glad that you enjoyed my medieval stockings tutorial because it me took many hours to put it together. 🙂
Yes, I worked several days at the medieval stockings tutorial. And every time I thought that I was finished and started proofreading it, I remembered even more details and extra information I wanted to add and share with you. *lol*
…and well, even after I already posted the tutorial, I had the feeling like I had even more which I could add. Waking up the next morning I definitely knew what it was – some more information about the finalization of the basic fitted medieval stockings sewing pattern. 🙂
So, ok, where did we stop in the last posting? As far as I remember, we just stopped with the picture of the final result showing my just fitted basic fabric pattern for medieval stockings and here it is again:
…I am sorry, but the following content is restricted to logged in members of my blog.
And well, I have great news for you – as soon as I am back from the Alabama Renaissance Fair this weekend, I will start working at my posting of how you can adjust this basic pattern for wool. Yeah, there is still some final fitting work to do if you want a perfect fitted pair of medieval stockings. But you don't need to be concerned about the next step – with fitting your very own pattern you already mastered the most difficult part!
Btw. I just found the pictures of the sewing process of a pair of stockings on my computer as well as of how I embroidered them… Soon there is a lot you can look forward to concerning "medieval stockings"… 😀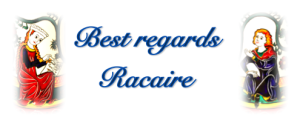 If you want to read more about this project you can find my medieval stockings tutorial here: