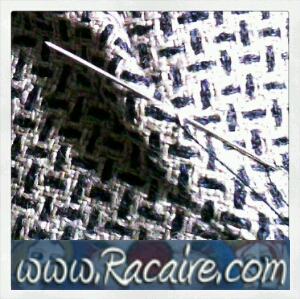 During the last days I was busy working at some calligraphy projects but I also did some hand-sewing and finished a good part of the sleeves for my very new 12th century dress project.
While packing for the big Gulf Wars event in Mississippi, I decided that I definitely have to enlarge my own as well as my husbands 12th century wardrobe by several new pieces as soon as I come back. This should ensure that my husband and I will have enough clothing for the next long war.

Not only that, it will also give me much more 12th century dresses to chose from for the next events and the great opportunity to try out new pattern ideas for maunches and other things… And furthermore I also decided to take the chance to make some matching clothes for my husband and me, inspired by so many other couples in the SCA which just look adorable in their matching outfits…
Needless to say that my husband absolutely doesn't object to it – he is very happy with whatever reason I have to make him something new to wear and can't wait that I start doing it. Yeah, I love my man… *lol*
And now let's take a look at my most recent 12th century project, my a little bit different maunch cut for this dress project and the hand-sewing progress so far… – enjoy! 😀
…I am sorry, but the following content is restricted to logged in members of my blog.
I hope you enjoyed the progress pictures of my very new 12th century dress project – more about it soon… 🙂