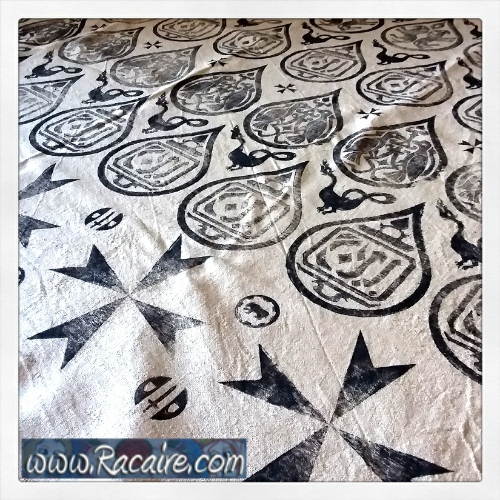 Wooohooo! I finally started the 12th century printed silk tunic project for my sweetheart!
And you find me quite excited as I was preparing for this very special project for some time now.
You might have already been wondering about all the new 12th/13th century inspired block printing stamps which I created during the last months. After finishing the last stamp we were finally able to put the new block printing stamps to good use.