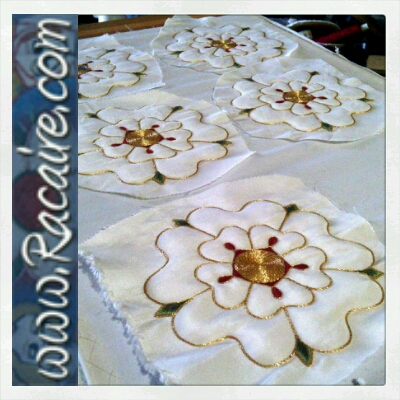 I wish you all a happy new year!
And hope that you had a good and enjoyable "slide" from the old year into the new one, as we tend to say in Austria! 😀
Looking retrospectively at the last year, it amazes me how fast 2016 actually went by. The last year was very busy, as it was filled with many different projects, research, learning, a lot of laughter and love but also some tears as some of us had to say good bye to some dear friends and family members…
However, I tend to hang on to my usual wishful thinking and simply hope the new year can only get better – therefore I wish you all a wonderful new year! May it be filled with a tremendous amount of interesting and satisfying projects and as much laughter, love and joy as you can possibly endure.
And what better way to celebrate the beginning of a new year for someone who loves to do embroidery and to blog about it than to start it with a posting featuring ones favorite pastime? Well, you know me, I just can't stay away from embroidery themed postings for long. *giggle* Yeah, I took a short break from embroidery to play with some wire jewelry and to learn some new techniques but now I am back, my (embroidery) "batteries" are recharged and i am eager to share some more embroidery with you!
But to cut a long story short: today we are taking a look at the rose leaf embroidery for the roses for my friends 14th century hood project – or to be more precise: my very first use of the so-called "silk shading" technique. Enjoy! 😀
…I am sorry, but the following content is restricted to logged in members of my blog.
Well, I know, this was quite a long posting for just the very first layer of silk shading but nevertheless, I hope you found it interesting. And more about how I added the second layer of color in my next posting which should follow soon! Stay tuned my friends!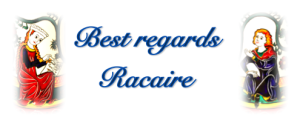 More postings about the rose embroidery for this 14th century hood project can be found here:
…and even more postings about this 14th century hood project for my friend, Elisenda de Luna can be found here: