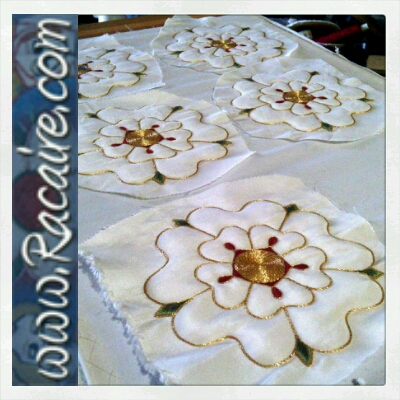 In my last posting "More about the rose embroidery for my friends hood .5 – the rose leaf embroidery or my first "silk shading" 🙂" I showed you how I established the foundation for the silk shading technique by creating an initial layer along the outer border of one of my rose leaves.
And today we are going to take a look at the second step concerning the rose leaf and the above mentioned silk shading technique.
This second step requires the use of a slightly different green shade with which the remaining section of the rose leaf is filled in. At first sight the difference between this two used green shades might be just marginal but it adds a slight three-dimensional effect to each rose leaf.
And now let's take a look at how I worked the second layer of the silk shading in order to get this nice effect – enjoy! 😀
…I am sorry, but the following content is restricted to logged in members of my blog.
I hope you enjoyed todays posting. And in my next posting I will show you how I added some gold thread along the borders of the rose leaves. 😀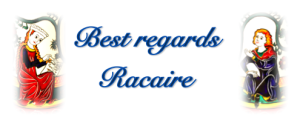 More postings about the rose embroidery for this 14th century hood project can be found here:
…and even more postings about this 14th century hood project for my friend, Elisenda de Luna can be found here: