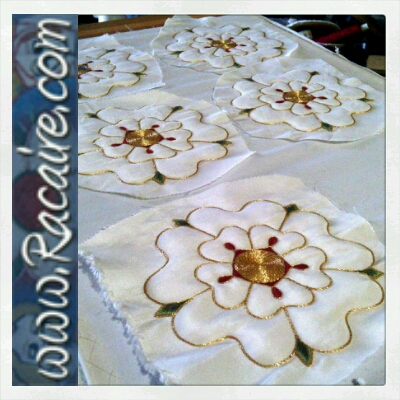 Woohoo! I am working on a super secret project at the moment! 😀
…and though I can't really share any information or progress pictures concerning the new project until it's finished and the recipient got it, you really don't need to worry that I might take a break from posting until the project is finished. On the contrary! I took so many pictures of my recent embroidery and sewing projects that I can keep you quite busy until I can finally reveal my new, super secret project. 🙂
Which brings me right to the topic of todays posting. In my last two postings I showed you my two work steps concerning the silk shading embroidery for the rose leaves for my friends 14th century hood (rose leaf silk shading step 1 & rose leaf silk shading step 2).
And today we will take a look at the very next step – how I applied the gold border along the outer edge of the rose leaf – enjoy! 😀
…I am sorry, but the following content is restricted to logged in members of my blog.
I hope you enjoyed todays posting. And last but not least I will show you my finishing steps concerning the gold border embellishment of this rose leaf in my next posting. Stay tuned my friends! 😀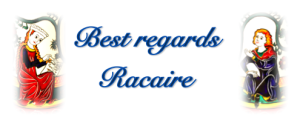 More postings about the rose embroidery for this 14th century hood project can be found here:
…and even more postings about this 14th century hood project for my friend, Elisenda de Luna can be found here: