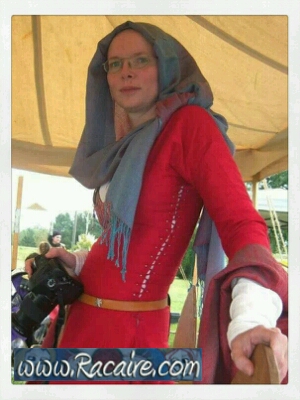 Well, it seems like I am finally getting to the second to last posting about my current topic "reinforcement of neckline stress points".
Let me recap my postings about this topic till now:
In my last posting I showed you an old hand sewing technique which provides great reinforcement for neckline stress points. And in the posting before the last one I posted pictures of how I used a variation of this technique for my husbands most recent tunic.
But let's not stop at this point as I also used this technique for some other necklines…