Seeing my scroll for the Armatura tournament go to a worthy and excited recipient was not my only highlight at the Meridian Grand Tournament this very last weekend. So many awesome and memorable things happened throughout the whole day. And being admitted into the Order of the Velvet Owl of my beloved home, the Kingdom of Meridies, was definitely the most amazing surprise for me on this day.
Here a beautiful shot of this very special moment which I got to share with three other friends who were also admitted to the Order of the Velvet Owl: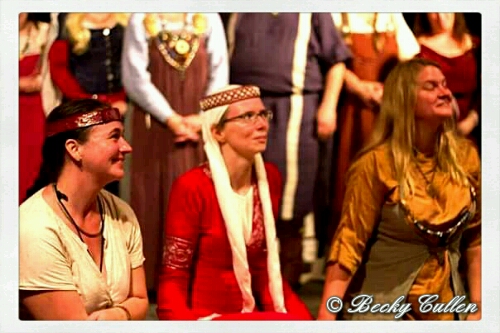 The picture above was taken by Becky Cullen.
Becky, thank you very much for this lovely memory!
…and if you would like to also take a look at the other pictures Becky Cullen took at the Meridian Grand Tournament, they can be found here on facebook: Meridian Grand Tournament 2016