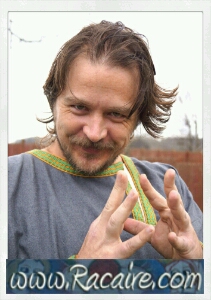 In my most recent postings I showed you my period inspiration for my husbands 12th century neckline as well as how the finished neckline looks like. And today I will tell you how to spot the stress points of your own neckline before I show you how to strengthen and secure them in my next posting.
In order to prevent problems like ripping fabric at the stress points of your neckline, I need to give you some more information about how to find the stress points of your 12th century neckline first so you can determine and strengthen them:
Stress points of a round neckline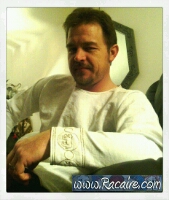 A very basic round neckline has one great feature – the round form of the neckline distributes the developing tension rather evenly along the border of the round neckline and therefore avoids major stress points for the fabric.
But as soon as you add a slit or some corners to this equation, most of the tension shifts to these newly created stress points and makes the fabric in this points much more vulnerable.
Stress points of a keyhole neckline
…I am sorry, but the following content is restricted to logged in members of my blog.
And this is how you can spot the stress points of your neckline – in my next posting I will show you a good way to strengthen and secure them. 😀