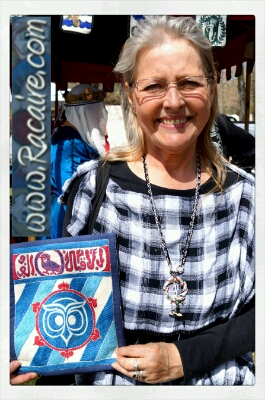 And once again a posting about my most recent embroidery project – my medieval islamic inspired embroidery project for my dear mother-in-law, Gloria.
I can't tell you how great it feels to find some time and peace to post about this project again. It is a very special project which is very close to my heart.
I intended to write my next posting about it earlier but then life happened. Yeah, the last two weeks were quite rough on me. I twisted my ankle quite badly and if that wasn't already enough, I also got a really bad stomach bug. However, there is no cause for concern – my ankle as well as my digestive system are fortunately healing steady. I should be soon my bouncy, normal self again. *giggle*
…and now back to my never ending attempt to catch up with posting about all of my projects. Well, I know, that's wishful thinking but at least I don't give up on trying… 😉
And now let us take a closer look at todays topic. In one of my previous postings about this project – "…my medieval islamic inspired embroidery project – from the medieval inspiration to an actual pattern or "an interesting journey" .1" – I wrote about my struggle with the actual medieval Arabic inscription and how I finally managed to solve the problem with some help. And today we are finally taking a look at the outlines for my medieval Arabic inscription – enjoy! 😀
…I am sorry, but the following content is restricted to logged in members of my blog.
More about this medieval inspired embroidery project will follow soon. Though I unfortunately didn't get to take many photos of my progress due to the shortage of time, I tried to take photos of the more interesting steps whenever I found some time. 🙂
…and as I just got the permission from Our lovely Princess to talk about my next project – well, guess who is going to make the coronation dress – a 12th century bliaut… I feel very honored but damn, I am sooooo nervous now…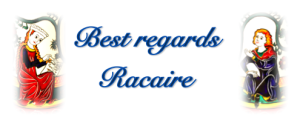 …and here you can find some other postings about this project: