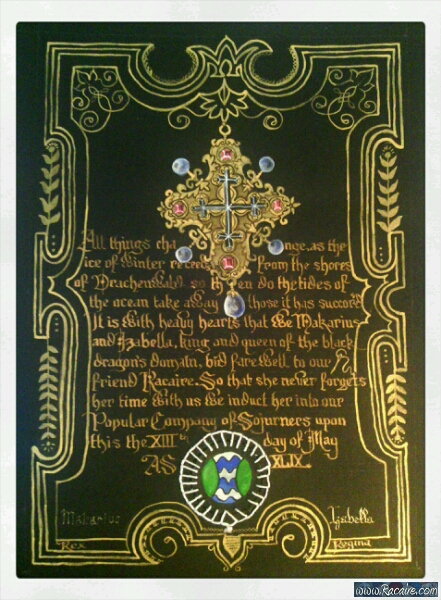 Today a great surprise arrived me via mail – my PCS scroll from Drachenwald is here!
And though a good part of the envelope didn't survive the long way from Europe to its final destination here in Kentucky/USA, the scroll was fortunately packed very well. Therefore I am very happy to say that my beautiful PCS scroll reached me unharmed and unbend.
At this point I would like to express my sincere gratitude to King Makarius and his lovely Queen Izabella – Their Royal Majesties of the Kingdom of Drachenwald – for bestowing this "Popular Company of Sojourners" award upon me. This beautiful farewell means a lot to me and I will do my best to do justice to this honor. Thank you very much!