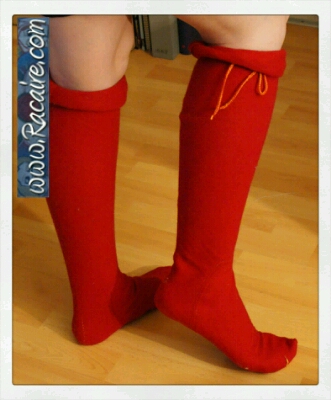 It is slowly getting cold and nasty outside, therefore let's talk about my tight fitted woolen medieval stockings again, which keep me warm and cosy during cold winter days. 🙂
If you want to make your own tight fitted medieval stockings, you can find a very detail tutorial of how I constructed the basic pattern for my medieval stockings here:
If you followed my detailed instructions in the postings above, you should have a good basic pattern now, on which we can base the actual tight fitted woolen medieval stockings. Constructing your basic pattern for your medieval stockings was the most difficult and time consuming part of this project. I can assure you, it's getting much easier from now on. 🙂
Today I will share the next step as well as some tips and tricks with you about how to make your own pair of perfect fitting medieval stockings. Therefore I revisited all of my old postings about how I made my very first pair of fitted medieval stockings, collected the information for you here and also added some details based on my experience concerning more recent medieval stocking projects. Not only that, I also looked through my pictures of other medieval stockings projects on my tablet and added some of them for a better illustration of the following steps.
Ok, let's start with the picture of the basic medieval stocking pattern again:
…I am sorry, but the following content is restricted to logged in members of my blog.
I hope you enjoyed my new and very detailed posting of my medieval stockings tutorial: "from the basic pattern to the hand sewn tight fitted stocking". I will try to add more information soon to make it even easier for you to make your own tightly fitted medieval stockings. 🙂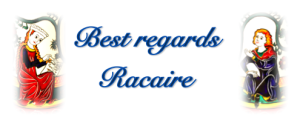 PS.: You can find the first two parts of my detailed medieval stockings tutorial here: