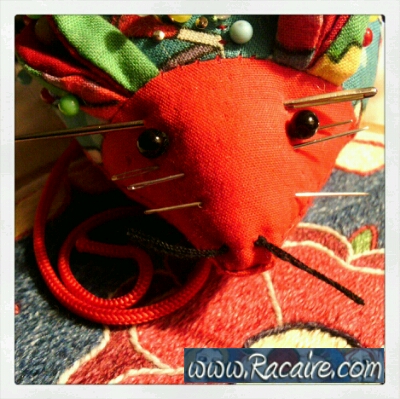 And finally I found the time to finish the 14th century inspired Klosterstich rose embroidery which I started last year.
Yes, I admit it, I neglected this small project a little and worked on several other more urgent projects in the meantime. But after my husbands heart attack last week, I really needed a nice embroidery project to ease my mind.
I think everyone of us has something special that can provide a certain peace of mind. In some cases it is chocolate, some prefer to snack on nuts or have a nice glass of beer or wine, others start cleaning their home,… and well, I prefer to work at my embroidery projects. Well, not that I would reject chocolate or a good glass of wine or beer, but embroidery is definitely my pacifier.
While I was working at our 12th century wedding clothing, this small 14th century Klosterstich rose embroidery was very patently waiting in one of my boxes. It was nearly finished – all the Klosterstich embroidery was already done and it just lacked the outlines to complete the embroidery.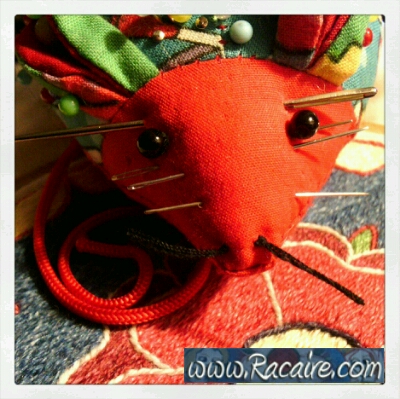 But well, you know, outlines can be a little bit tricky. They can elevate your embroidery but they can also turn it in a quite boring piece of needlework. Therefore I decided to go with a rather vibrant and daring color combination. And looking at the finished piece I think that I definitely made the right color choices – but take a look yourself! Enjoy! 😀
…I am sorry, but the following content is restricted to logged in members of my blog.
Yes, I think you can see that Klosterstich embroidery is one of my favorite past times.
I really hope you enjoyed the pictures of the finished 14th century inspired Klosterstich rose embroidery. And I think you might also enjoy the next step of this project – I will assemble a small "reliquary box" and this Klosterstich rose embroidery will embellish the top lid. 🙂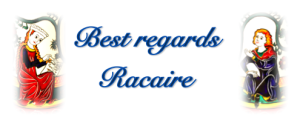 If you would like to try this technique and/or pattern yourself you can download the rose pattern and the Klosterstich embroidery handout here:
More postings about the progress of this 14th century inspired Klosterstich rose embroidery can be found here:
1) Sneak peek at some new Klosterstich embroidery 🙂
2) …another sneak peek at my Klosterstich embroidery .1
3) …another sneak peek at my Klosterstich embroidery .2
4) …another sneak peek at my Klosterstich embroidery .3
5) …another sneak peek at my Klosterstich embroidery .4
6) …another sneak peek at my Klosterstich embroidery .5