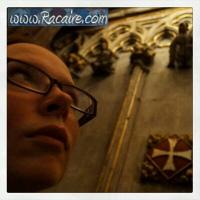 And last but not least – after all the photos from day #1, day #2 and day #3 – you will following find my favorite photos of day #4 of my recent trip to Barcelona.
Also on my fourth and last day in Barcelona I did a lot of sightseeing. I was very busy and added even more photos to the memory card of my camera.
Retrospective I can say that 4 days are nowhere near enough to see all the great things this awesome city has to offer. And to try all this delicious tapas!
Barcelona is definitely worth a visit and here are some new photos for you – enjoy! 😀