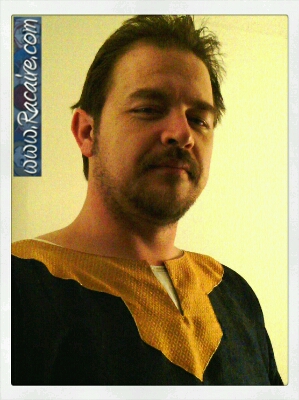 During the last days I was very busy working at the 12th century tunic for my husbands 12th century wedding clothing.
And today I have great news for you – all the hand-sewing is done! The 12th century tunic is finished and the blue and yellow silk I used for it looks awesome! *happydance*

Though there is not much time left until our 12th century wedding ceremony Gulf Wars and I am working like a maniac to finish all the 12th century wedding clothing I have on my list, I really couldn't resist to add at least a little bit of embroidery to his 12th century tunic. Well, you know, when you have the overwhelming feeling that something is missing, you really have to add it to ease your mind.